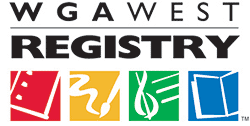 WGAW Writing Tools
Free screen and TV writing content from WGA.org
Angle On
What's the best advice you've been given as a writer? Angle On asks today's top screen and TV writers this question and more on WGA.org's YouTube channel www.youtube.com/wgadotorg.
The Craft
Get writers' behind-the-scenes takes on how they crafted the scripts for today's most popular, exciting and original films and TV shows.
Now Playing
A free e-newsletter Writers Guild of America, West with the latest content from WGA.org plus a calendar of upcoming WGAW screen and TV writing-related events.
Technically Speaking
A column that finds free resources and expert technical information for writers.
Writing for Episodic TV
A resource guide to writing for television from freelancer to showrunner.
The Writers Workbench
A column offering guidance to writers trying to make sense of our bewildering technology-based universe.
Writtenby.com
In-depth stories from Written By, the official magazine of the Writers Guild of America, West, including extra content not found in the print version.
WGAW Resource Information
Ask the Expert
A list of individuals or organizations willing to provide free expert information to writers.
The Hotlist
Featured Web sites to keep writers abreast of developments in emerging entertainment platforms.
Links to Industry Organizations
Other writers guilds and unions, film and TV organizations, film festivals, and interactive and artists' rights organizations.
Screenwriting Links
From entertainment industry news to script software, try these links for help on your next project.
WGAW Agency List
A list of agencies representing film, television and interactive writers.
WGAW Membership Requirements
Everything you need to know to become a member of the Writers Guild of America, West.
Writers Guild Foundation Shavelson-Webb Library
The Foundation's mission is to serve the community of writers and for writers to serve the community. Through events, outreach programs, library and archive, the WGF strives to educate and inspire writers as well as to promote and preserve excellence in writing.